My front end build page...

So we built my wife's YJ last spring.  And last summer I drove it a little. And now I'm pissed.  Why?  You guessed it, because it works better than my rig does.  It has the same wheelbase and roughly the same suspension, but there is a difference and it is apparently huge.  The wider spring width and wider track seem to make a very large difference in stability on and off road.  So here's the plan.  I ordered all this stuff in the last few days: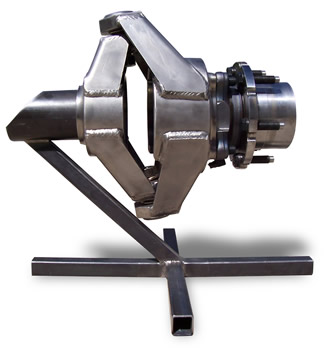 After doing some measuring, I realized that the BTF kit would put my springs too wide for my current front end.  It is a Dana 44, and pretty weak for my application, so time to upgrade that as well. Problem solved: I ordered a new
Spider9
front housing from Spidertrax.  It is left offset for my passenger drop front end, ordered with heavy tubes.

While I was on the phone with them I ordered two "
Ultimate 60
" lightweight hybrid knuckles.  They have modified F450 unibearings and an unbelieveable cramp angle.
Also ordered brakes through Spidertrax,
Wilwood brakes
with mounts designed for the application.

Last but not least, I ordered a
trueHi9
third member, ordered with 5.38 gears and a 35 spline ARB.
As this stuff comes in I will continue to update this page and keep progress on the build up here.

This page was last updated: April 14, 2007
This was my first order: an outboard kit from
Blue torch Fabrication
.  It is designed to outboard the front springs to 31" center to center, the same width as a stock YJ.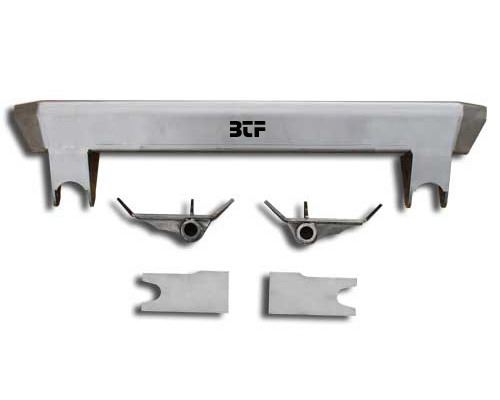 April 8, 2007 --- Finally some progress.  I got the BTF outboard kit.  Pulling my old bumper, winch, front Dana 44,  and steering gear was no problem...grinding off the old spring mounts sucked, upside down.

After they were off, I measured the rear mounts to set the correct distance to mount the front end, tacked them on, and then set the bumper mounts to match the spring length.  The guide holes for the front bumper were not exactly right, so I measured twice, tacked everything up, then measured again.  Then I welded everything up and put the springs back in.  Everything seems to fit right.

February 19, 2007 --- TrueHi9 wins the "last ordered, first arrived" award.  Great service, my third member is here!  Now I need the other parts to get going.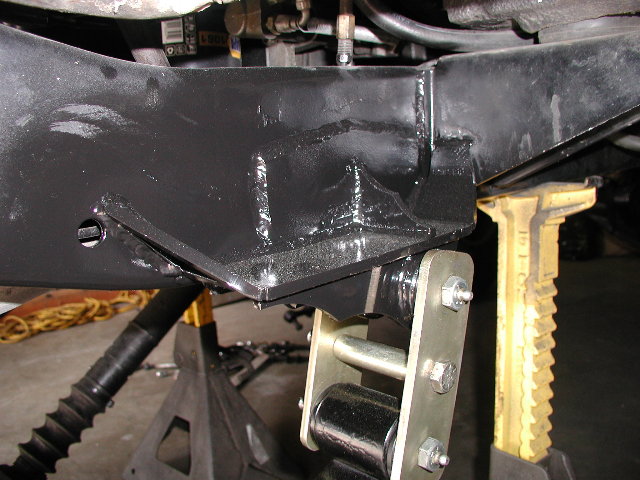 This is a shot of the rear BTF outboard mount welded in place.  Note also the usual CJ repair plate on the frame.  This has been in place on the frame for several years...I ground the BTF mount to contour arouns the repair plate and welded it up.

A shot of the front end with the BTF bumper that integrates the front outboard mount.  Pretty stout.

April 13, 2007 --- Finally got a few more parts rolling in.  Here they are:


This is the housing with passenger side drop.  looks kinda small in this pic, but it's hell for stout.  1/4" and 3/8" plate on the housing itself, and 3/8" by 3" diameter DOM tubes.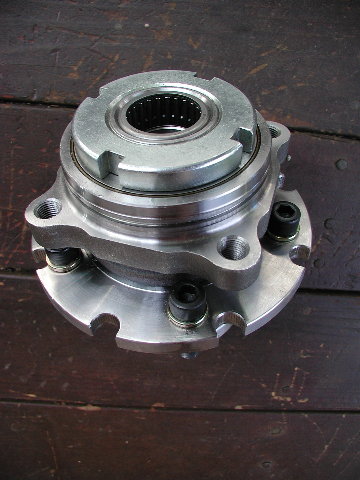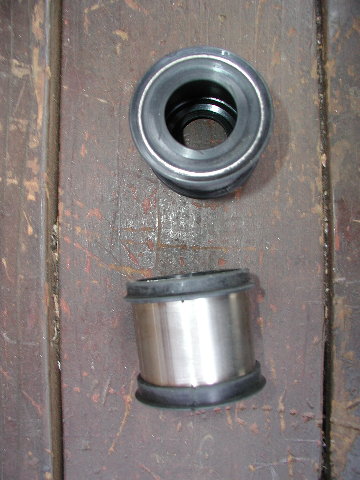 Axle seals, one for each side, Since they are double seals, they silicone into the tube,and then get filled with grease to keep the seal lubed.

The F450 hub, with the flange machined down and redrilled with 5 on 5 1/2" bolt pattern.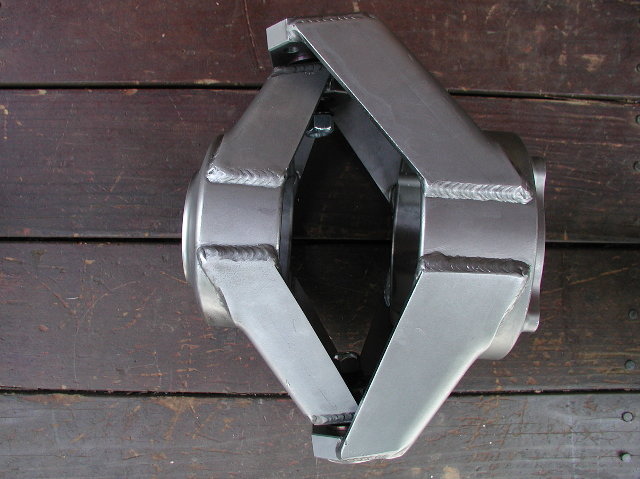 A shot of the assembled knuckle.  I want to get this thing together!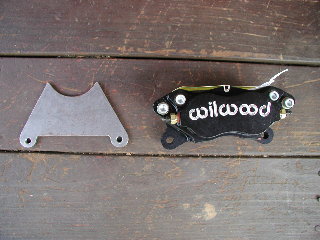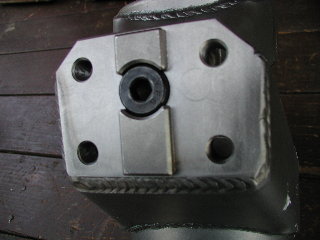 The top of the knuckle.  Drilled, tapped, and indexed for steering arms...still waiting for those.

Wilwood four piston caliper and the mount.  The mount will have to be re-worked to match the knuckle, but no big deal.