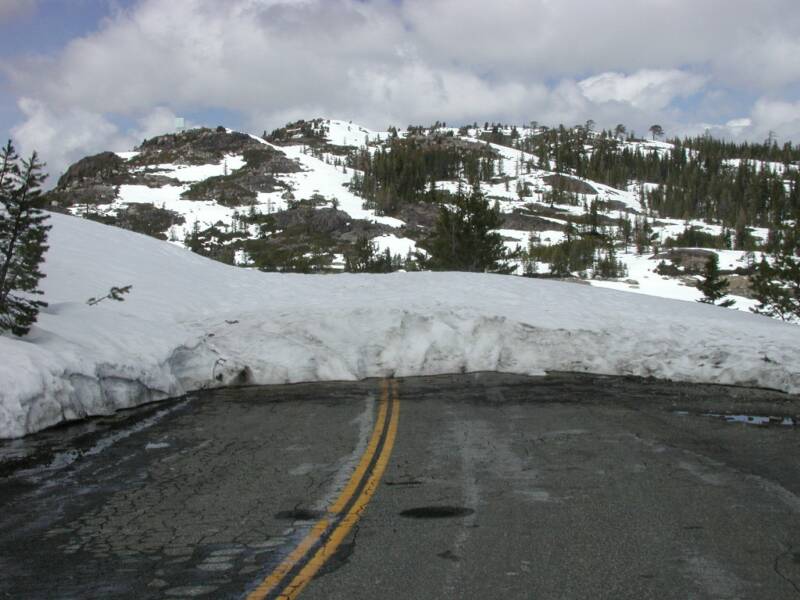 These pics were taken on April 29th, 2005 while snowshoeing from the Loon powerhouse (where the plows quit) in as far as Gatekeeper.  This is absolutely the most snow I have seen up here this late in the year in the last 10 years.  Enjoy the pics!

Where the plows quit at the Loon Lake powerhouse.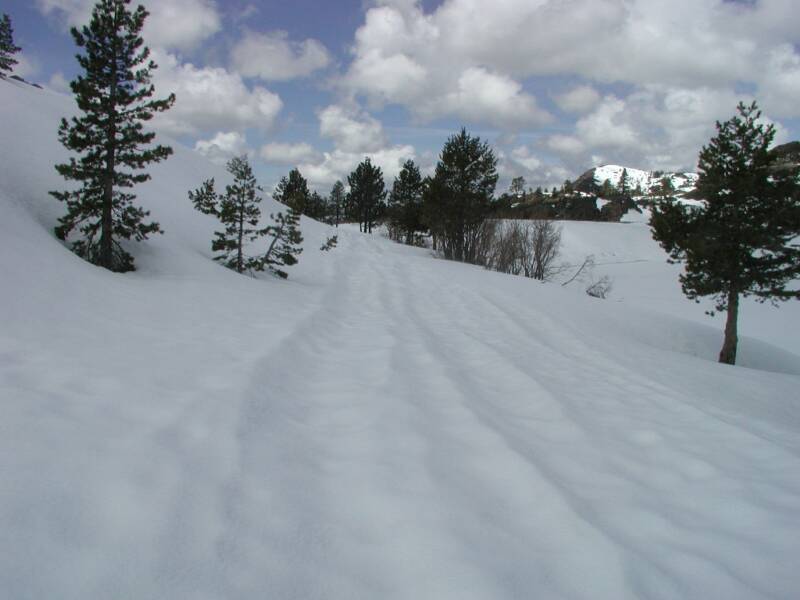 The "road" into the trailhead under 6 to 10 feet of snow.  The tracks are about a month old, from a SMUD snowcat that went in to the base of the second dam for some maintenance.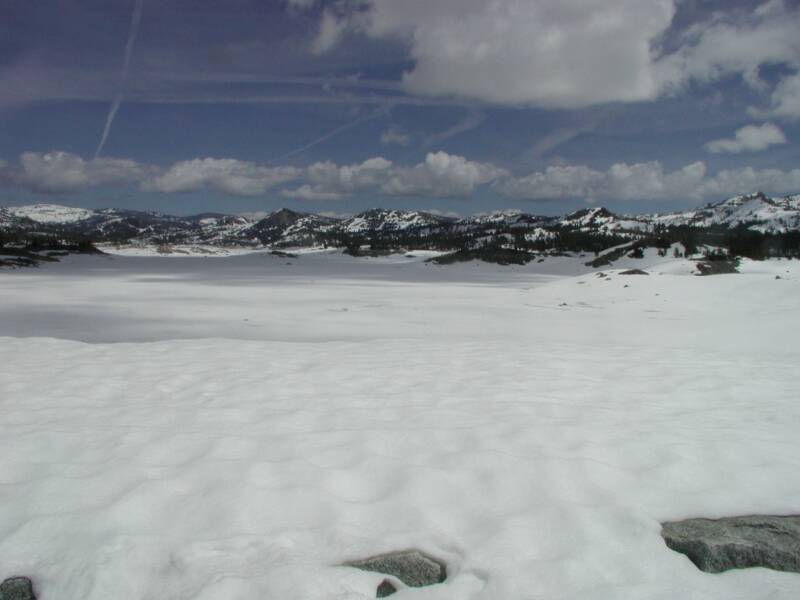 Loon Lake frozen over solid.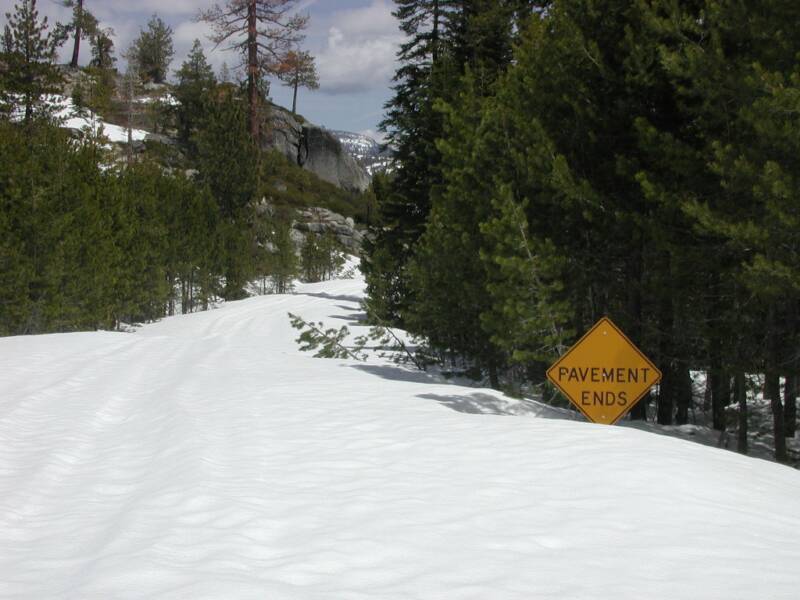 At the campsite just before dropping onto the second dam.  About 8 feet of snow, I would guess.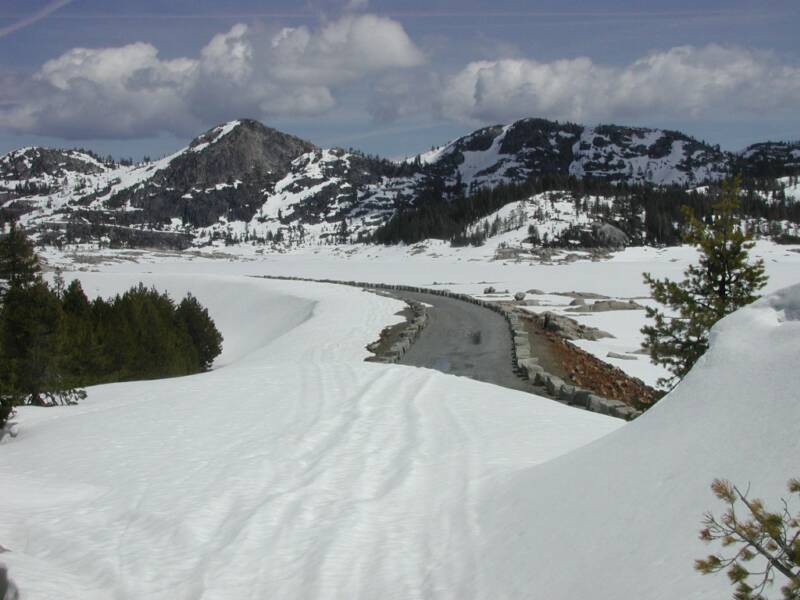 Maybe a 20 foot drop to the second dam off the snow.  The dams don't accumulate snow on them because they are in "chutes", where the wind blows the new snow off.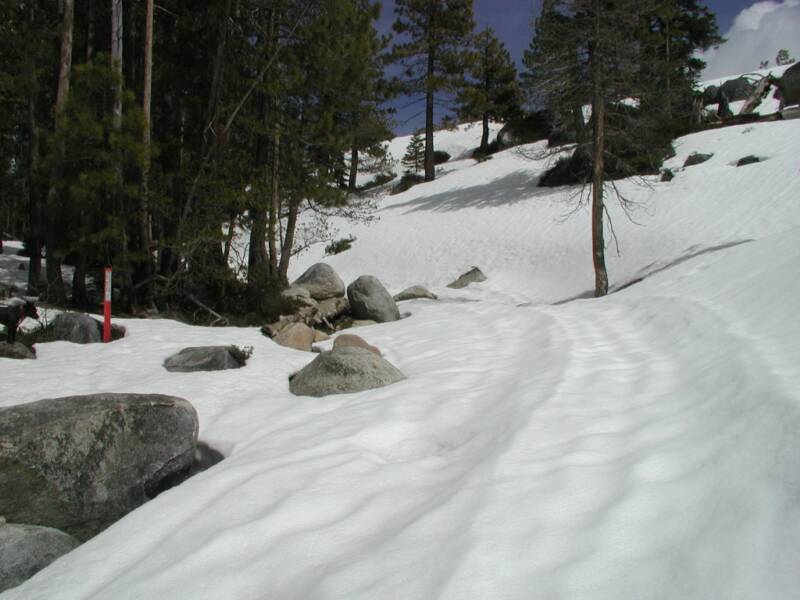 Gatekeeper under 6 to 8 feet of snow...good luck!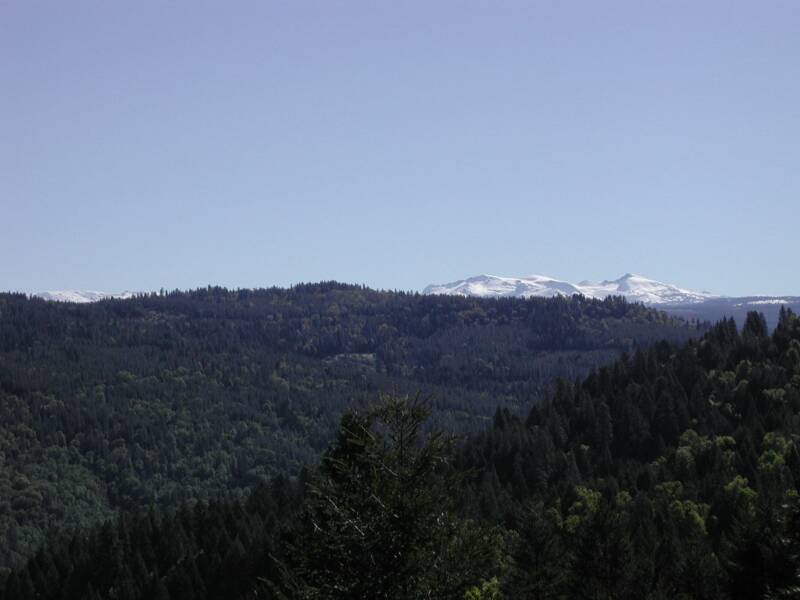 Big Hill (6155') 6" new snow

McConnell/Red Peak (9307') 14"+ new snow

Pyramid (9983') 16"+ new snow

Echo Summit (7737'+) 8" new snow

Updated pic, May 11, 2005.  View of the Crystal Basin from the house.  Been raining here for the last five days, though it did snow and then melt off day before yesterday (at 4000' elevation).  Five days ago, Big Hill was brown, now back to white again.  So, another 6" to 10" of snow deposited on the Rubicon, and we have another cold storm predicted for next week.